Keynote Speakers
Jean Leclerc Raphael, MD, MPH
Jean L. Raphael is Division Chief for Academic General Pediatrics, Professor of Pediatrics, and Vice Chair for Clinical Affairs in the Department of Pediatrics at Baylor College of Medicine and Texas Children's Hospital. He is a nationally recognized health services researcher with a focus on health equity and improving systems of care for underserved children. He has been funded by the National Institutes of Health, Patient-Centered Outcomes Research Institute, and Health Resources and Services Administration. Dr. Raphael's research is complemented by policy efforts toward improving the care of vulnerable populations. He is founding Director of the Center for Child Health Policy and Advocacy at Texas Children's Hospital. He is the incoming President Elect for the Academic Pediatric Association. Dr. Raphael is a past appointee of the Lieutenant Governor to the Texas Health Disparities Task Force. Dr. Raphael's awards have included the Research Mentorship Award from the Department of Pediatrics at Baylor College of Medicine, Health Advocacy Award from Doctors for Change, and Meritorious Service Award from the Texas Health and Human Services Commission. Dr. Raphael received his B.A. from Williams College, M.D. from Harvard Medical School, and M.P.H. from the Harvard School of Public Health. He completed his pediatric training at the Boston Combined Residency in Pediatrics. He also completed the Commonwealth Fund Harvard University Fellowship in Minority Health Policy. Dr. Raphael is a practicing primary care pediatrician, serving vulnerable children throughout Houston.
Esmaeil Porsa, MD, MBA, MPH, CCHP-A
Dr. Esmaeil Porsa serves as the President and Chief Executive Officer for Harris Health System in Houston, TX. Prior to returning back to Houston in 2020, Dr. Porsa served as the Executive Vice President and Chief Strategy and Integration Officer at Parkland Health and Hospital System where he had worked since 2007 in different capacities including the Medical Director of the Dallas County Jail Health program, Associate Chief Medical Officer and Senior Vice President for Professional and Academic Affairs and Interim Chief Medical Officer.
Dr. Porsa completed a Bachelor of Science degree in biology and chemistry at Our Lady of the Lake University in San Antonio before earning his medical degree from the University of Texas Health Science Center Medical School in San Antonio. He completed his training in internal medicine at the University of Texas Health Science Center at Houston where he also served as the Chief Medical Resident. Dr. Porsa completed a Master of Public Health degree in epidemiology at the University of Texas Health Science Center at Houston School of Public Health as well as a fellowship program in primary care at the UTHSC-Houston medical school in 2005.
Dr. Porsa obtained his MBA degree in Health Care Leadership from University of Texas in Dallas in 2017. Dr. Porsa has a special interest in improving community health through addressing social determinants of health (SDOH) and health care delivery in correctional setting. He currently serves as the Vice Chair for the Texas Commission on Jail Standards and is a member of the Certified Correctional Health Care Professional Board of Trustees for the National Commission on Correctional Health Care (NCCHC).
Mentors
Donna Alexander
Donna G. Alexander is responsible for strategic planning, infrastructure and administration at the Center for Health Care Data (CHCD), the largest, research accessible, health-care da-ta repository in Texas. The CHCD engages a broad array of professionals; biostatisticians, analysts, healthcare providers, public policy and management experts; with the objective of delivering evidence based research to improve healthcare delivery and population health.
Her background is working with healthcare providers and payers to successfully meet the challenges of a rapidly changing marketplace. She has implemented new lines of business that transformed current operations to achieve revenue and margin goals. Her leadership skills have created enduring partnerships between physicians and facilities; for profit and not for profit organizations and community stakeholders across the spectrum.
Prior work experience includes senior positions with established and innovative healthcare companies:
• Safety net providers and their funders
• Venture capital funded startups
• Local and national physician practice groups
• Healthcare facilities
• Managed care insurers and organizations
Ms. Alexander currently serves on the Board of Directors and Epiphany Community Health Outreach Services (ECHOS).
Stephanie Berno, MS, RD, LD
Stephanie Berno is the Director of Outreach Services at the Houston Food Bank, guiding child and senior hunger programs, nutrition education, and a community culinary training program. She is part of the HFB team launching a medically tailored meals program aligned with the Food is Medicine Coalition. Stephanie managed and grew the HFB nutrition education team for five years before moving into her current role in 2018. Stephanie is a registered, licensed dietitian and worked as a research dietitian at Baylor College of Medicine, as well as having positions in corporate wellness, a community organization for HIV+ adults, and counseling clients in a private nutrition practice. Stephanie has a BA in art history from Tulane University and a MS in nutrition science from Texas Women's University in the Texas Medical Center.
Pooja Bollampolly, MPH
Pooja Bollampally is a population health analyst at Harris Health System in Houston, TX. She attended Trinity University in San Antonio and majored in sociology and minored in Chemistry. She focused her time on community health education, analytical chemistry research, and leading Indian cultural organizations on campus and nationally. She then pursued a Master's in Public Health at the Yale School of Public Health in Social and Behavioral Sciences where she focused on substance use disorder research and led her chapter of the Addiction Medicine Collaborative. Following graduation, she began working in population health at Harris Health, Houston's largest public safety net health system, serving the area's low income and highest-need patients. She primarily supports the Patient-Centered Medical Home program as well as the diabetes patient education department and has contributed to the deployment and monitoring of their novel Chronic Disease Management program.
Andrea Caracostis, MD, MPH
Andrea Caracostis, MD, MPH is the CEO of the Asian American Health Coalition dba HOPE Clinic. She is a medical doctor with a master's in public health, biostatistics and epidemiology from Texas A&M and 25 years' experience in health care. Dr. Caracostis has dedicated her life working to provide equal access and culturally appropriate care for all. Since 2007 she has led HOPE Clinic as the Chief Executive Officer, a Federally Qualified Health Center providing care to the large multicultural community in Southwest Houston. Under her leadership HOPE Clinic has grown from having 5 employees and a $700,000 budget to a large organization employing over 200 staff and a $20 million dollar budget. HOPE Clinic is nationally recognized as a quality and innovation leader by the Bureau of Primary Care. Dr. Caracostis is a board member at various local and national healthcare organizations, including Harris Health System, Texas Association of Community Health Centers, Asian American and Pacific Islanders Community Health Center Organization and Susan G. Komen Medical board. She has been voted as a top 20 CEO in Houston in 2019 and most admired CEO in 2021.
Stephen Chao, MD
Stephen Chao, MD is a family physician and the medical director of the Squatty Lyons Health Center, a part of Harris Health System, in Humble, Texas. He is also an Assistant Professor of Family and Community Medicine at the McGovern Medical School, University of Texas Health Science Center at Houston. He previously was a staff physician at Legacy Community Health Services, a federally qualified health center in Houston, Texas, and was previously on the faculty at Baylor College of Medicine as well. Born and raised in Houston, Texas, he attended Rice University, graduating with degrees in Biochemistry and Health Policy. Dr. Chao received his medical degree from the University of Texas Medical School at San Antonio, completed his family medicine residency training at UT Health San Antonio, and is committed to caring for the underserved residents of Houston and Harris County. His interests include care for immigrant and refugee populations, community health, and public policy. Dr. Chao also currently serves on the national board of Physicians for a National Health Program and believes in providing health care for all.
Jerome Crowder, PhD
Jerome Crowder is a medical and visual anthropologist who has worked in Bolivia (since 1989) and Perú (since 2003) and most recently in East Houston (since 2006) and Galveston (since 2010). He received his Ph.D. in Anthropology from the University of Pittsburgh in 1998 and then held a National Cancer Institute Post-Doc at the U-Texas Health Science Center-Houston, School of Public Health (2000). Crowder held Lecturer and Assistant Research Professor positions in the Department of Anthropology at University of Houston and then became Assistant Dean for Technology and Communication in the College of Liberal Arts and Social Sciences where he served until moving to the Institute for the Medical Humanities at UTMB in the fall of 2010. Crowder returned to University of Houston as an Associate Professor in the College of Medicine in 2020.
Crowder has been both Principal Investigator and Project Director roles on several federally funded research projects in the Houston/Galveston region of Texas (NSF, NEH, AHRQ/PCOR); each of these projects focused on underserved communities (Latinx, African American) and their attitudes towards health/health care and developing means to improve residents' access to care. His 2013-18 PCORI project initiated community dialogues with residents over 65 years in Galveston's underserved communities, addressing topics like Patient Centered Care and Mental Health & Aging (including dementia and Alzheimer's). Within the past year he returned to Houston to integrate anthropological perspectives into medical education curriculum and develop projects with communities in East Houston.
Laura Dague, PhD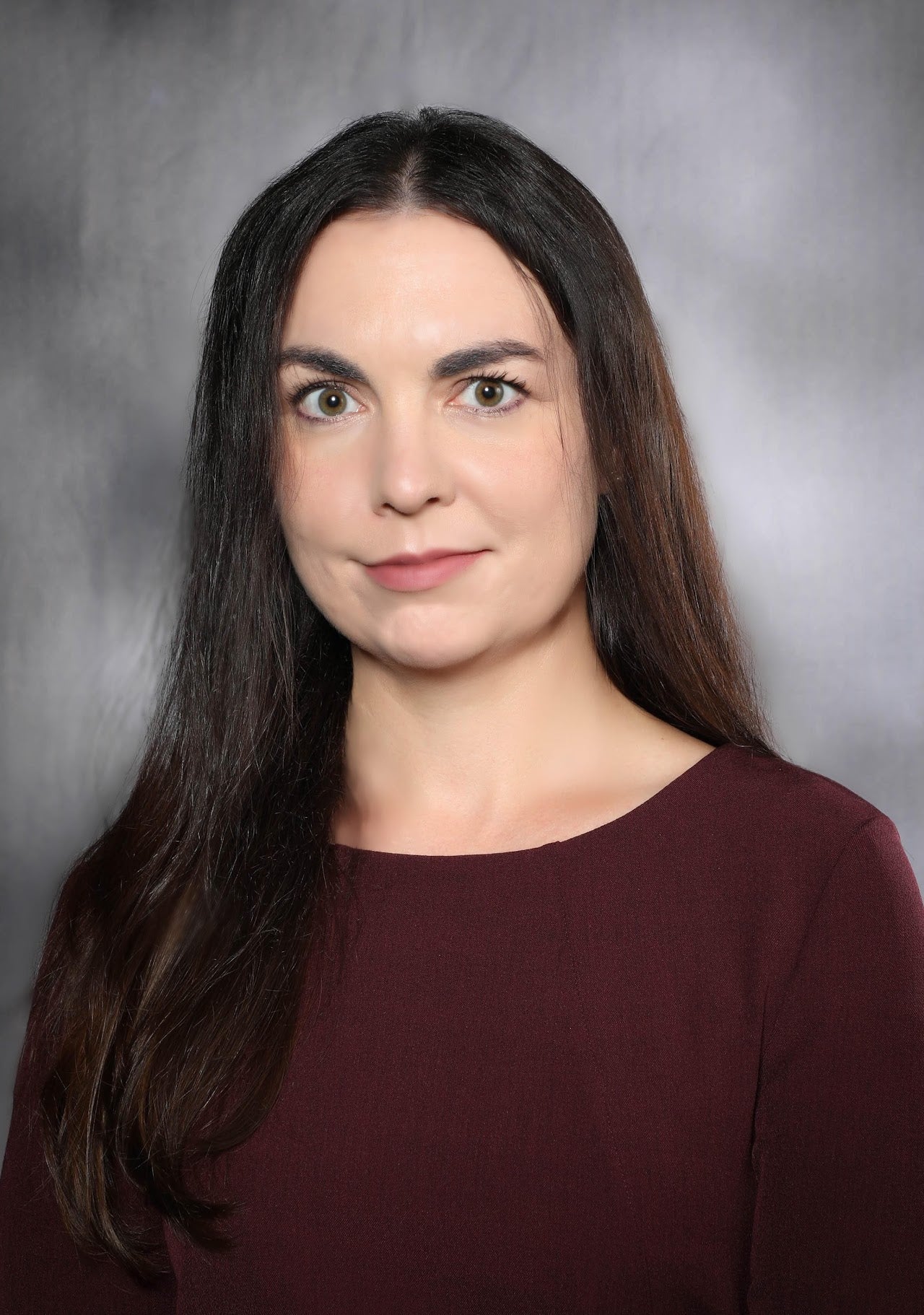 Laura Dague, Ph.D., is an Associate Professor at Texas A&M's Bush School of Government & Public Service. She holds a PhD in economics from the University of Wisconsin, where she studied public economics and labor economics. She is a Research Associate in the NBER's Health Economics program and holds affiliations with the University of Wisconsin Institute for Research on Poverty, the Texas A&M Department of Economics, and the Texas A&M School of Public Health. She is an Associate Editor at the Journal of Health Economics.
Dr. Dague's research interests are in health economics, particularly the economics of public health insurance. Her recent publications focus on changes in the Medicaid program and their relation to federal health care reform. Current projects continue this work by considering how transitional Medicaid affects job transitions and the effects of expanding Medicaid to nontraditional populations such as low-income adults without dependent children. Dr. Dague is also working on a formal evaluation of Wisconsin's most recent Medicaid waiver, funded by the State of Wisconsin, and is examining how Medicaid can influence employment and reincarceration for former prisoners. She has a new project using machine learning to understand the role of paid leave on work decisions and financial security. Her work has been published in journals including the American Economic Journal: Economic Policy, Journal of Public Economics, Journal of Health Economics, Health Affairs, Health Services Research, Inquiry, and Medicaid and Medicare Research Review.
Dr. Dague was the winner of the 2015 National Institute for Health Care Management's research award for her work on Medicaid premiums. Dr. Dague's research has been funded by the Institute for Research on Poverty at the University of Wisconsin, the Episcopal Health Foundation, the Equitable Growth Foundation, the Robert Wood Johnson Foundation, the UC Davis Center for Poverty Research, the W. E. Upjohn Institute for Employment Research, and the State of Wisconsin Department of Health Services.
Shermel Edwards-Maddox, MSN, RN, CNE, RN-Bc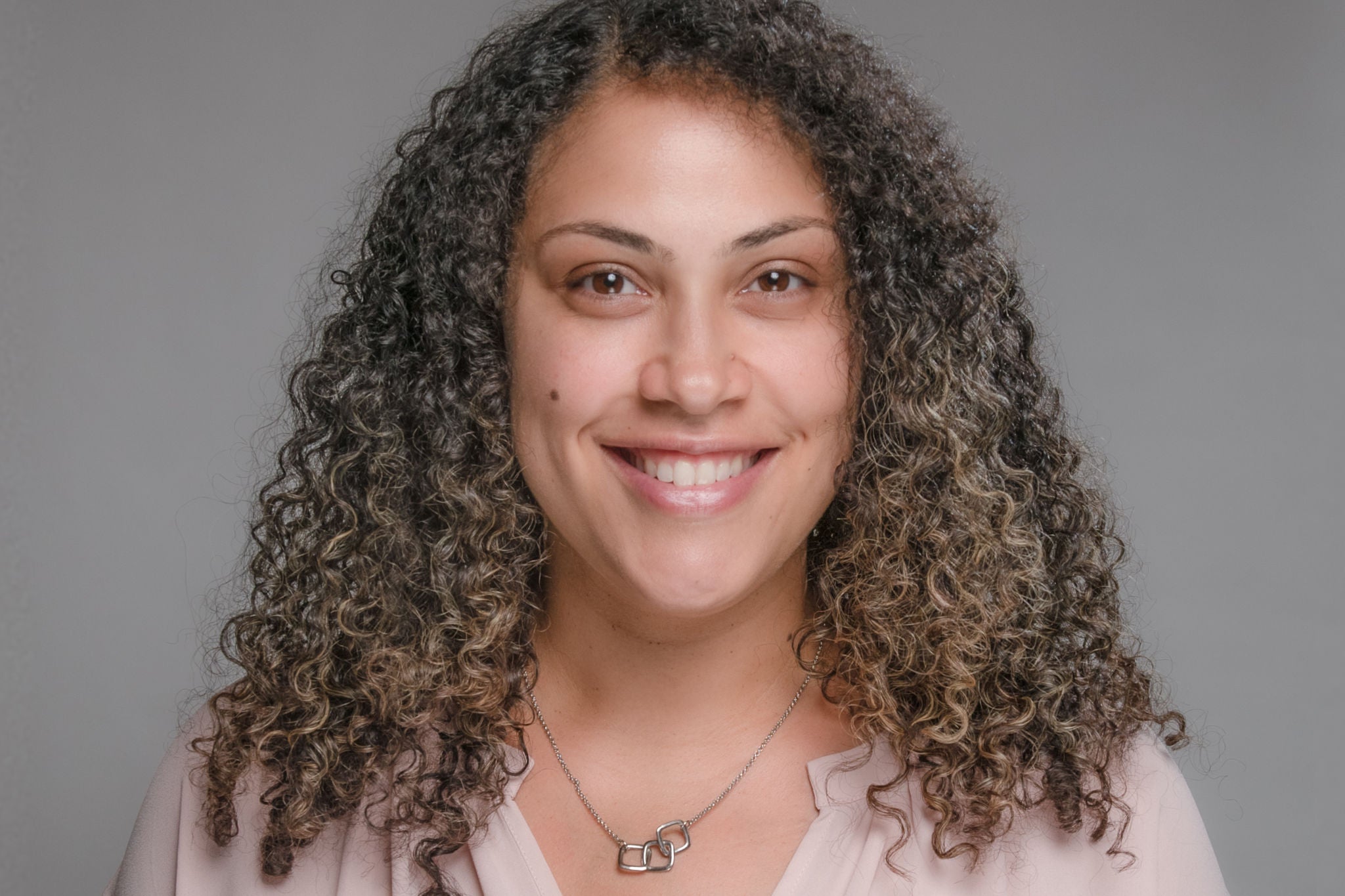 Shermel Edwards-Maddox, MSN, RN, CNE, RN-BC, currently serves as a Professor of Practice at the University of Houston in the College of Nursing and a relief charge nurse on a medical-surgical unit at a local hospital. She has over 10 years as a medical-surgical nurse and 15 years as an educator. She has worked on the frontlines during the COVID-19 pandemic and has experience in cardiology, neurology, gynecology, urology, and end of life care.
In her current role, she is responsible for ongoing curriculum development and evaluation, classroom and clinical instruction in the undergraduate nursing program using on-site, simulation, online, and distance education strategies. Previously, she was a clinical nurse educator for a medical-surgical unit and oversaw the training and development of newly hired and new graduate nurses, and led and supported performance improvement and evidence-based practice projects throughout the hospital.
Suratha Elango, MD, MSHP
Suratha Elango is a primary care pediatrician and community health advocate with Texas Children's Hospital/Baylor College of Medicine. She is passionate about creating stronger systems across sectors to help vulnerable children and families thrive. She moved to Houston in August 2017 and works clinically with an underserved Medicaid population at the Center for Children and Women Southwest. She is currently working on the Center's efforts to address food insecurity and is also looking at depression screening and suicidality across the Texas Children's primary care network. She completed her residency and chief residency in pediatrics at the University of California San Francisco. After residency, she was a Robert Wood Johnson Foundation Clinical Scholar at the University of Pennsylvania where she obtained a Master of Science in Health Policy.
Hilary E. Fairbrother, MD, MPH, FACEP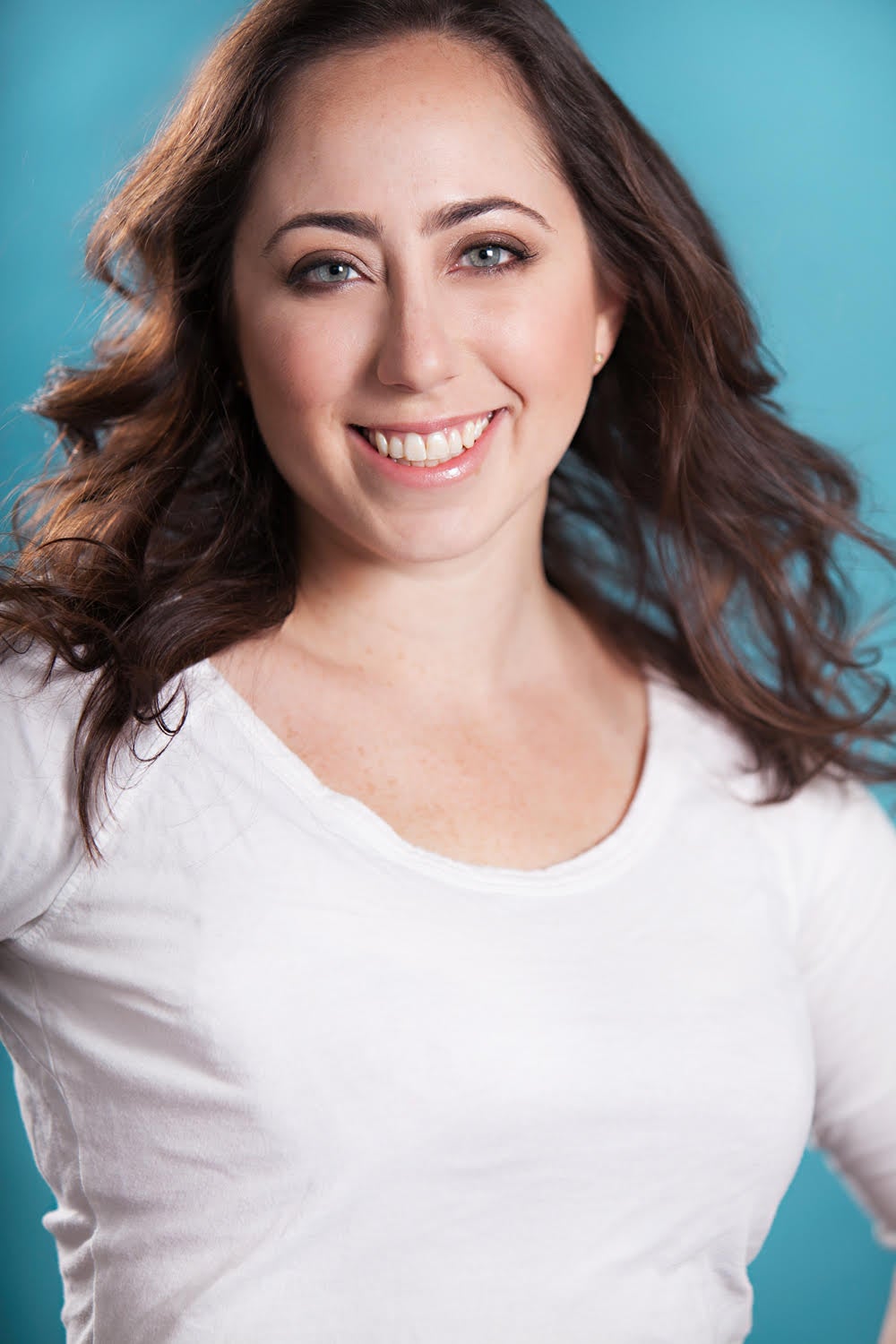 Hilary Fairbrother is an Associate Professor at McGovern Medical School, UTHealth in Houston. She has a joint appointment to the Department of Emergency Medicine where she is the Vice Chair of Education and at the medical school where she is the Director of Team Based Learning. Hilary has a Masters of Public Health in Comparative Health Care Policy, and currently works at the local, state, and national level on healthcare policy. She lives in Houston with her husband, two sons, and two Italian Greyhounds.
Leslie Ferrell, MHA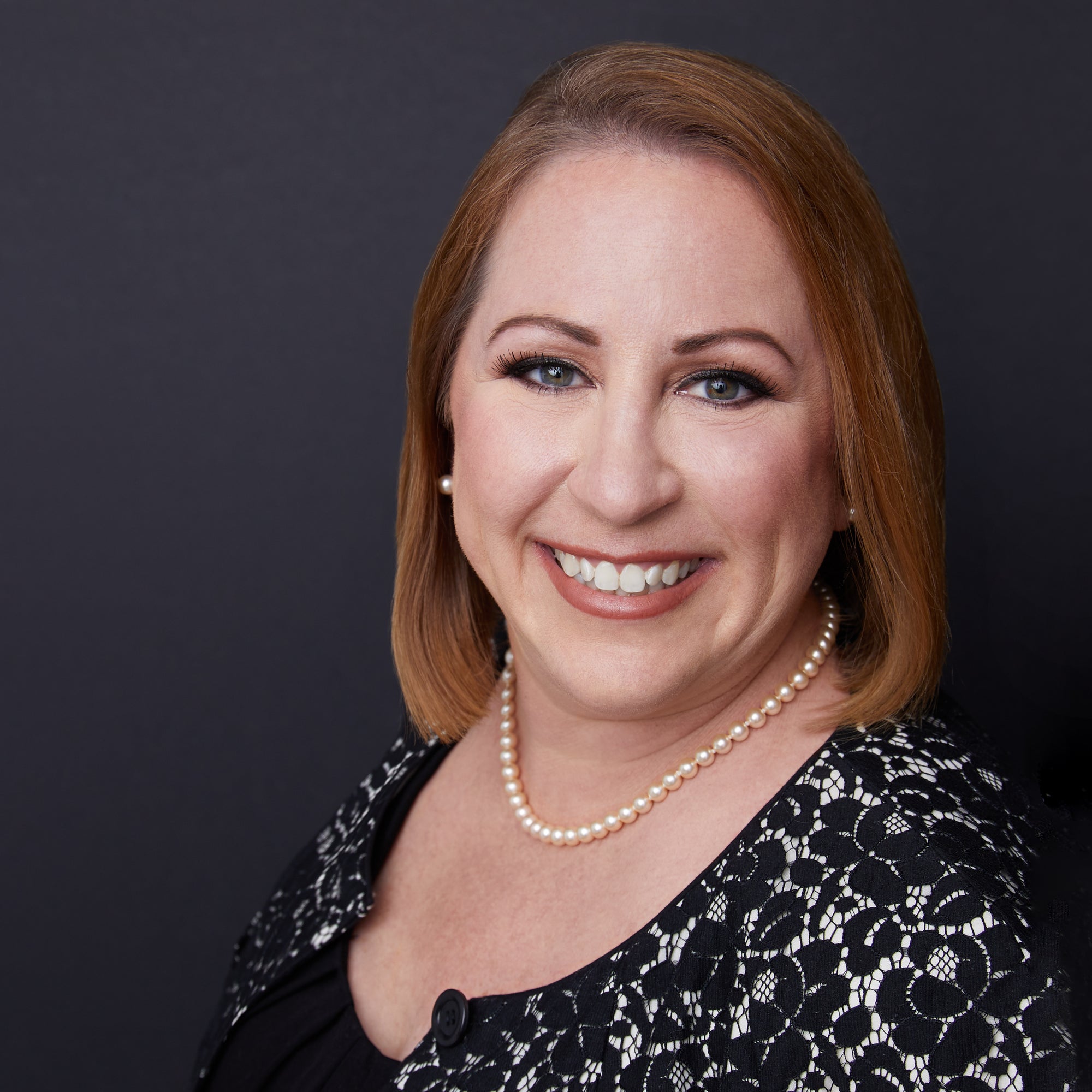 Leslie Ferrell is currently serving as the Administrative Director for the Harris Health System Center for Virtual Care. She holds a Master's degree in Healthcare Administration with an emphasis on public health. Prior to joining Harris Health System, she served as the Telehealth Principle and Director of Rural Outreach for HCA Gulf Coast Division. She is a member of the American College of Healthcare Executives, as well as the American Telemedicine Association. She is a founding member of the Virtual Care Collaborative for Texas Hospitals of Texas.
In her role at Harris Health System, she collaborates with leaders, at all levels, to ensure the technical and operational objectives meet the patient where they are in their healthcare needs - a true patient-centered approach to their health outside traditional sites of care.
Leticia A. Gatus, DrPH, MPH
Leticia Gatus is a part-time non-tenure track associate professor at UTHealth School of Public Health. She graduated from Texas Tech University with a Bachelors in Science, completed a Masters in Public Health from Texas A&M School of Public Health focused on health disparities. She completed her Doctorate of Public Health from UTHealth School of Public Health in Houston, focused on childhood obesity prevention among Hispanic populations. She volunteered as a youth soccer coach and still plays soccer.
At MD Anderson Cancer Center she is a full time employee in Ambulatory Clinical Operations. Her projects improve operational metrics and enhance patient experience. She is also a member of Organization for Women, an extension of the Diversity Council and serves as a Champion to promote an inclusive environment and collaboration for women and others at MD Anderson.
Hannah Gordon MD, MPH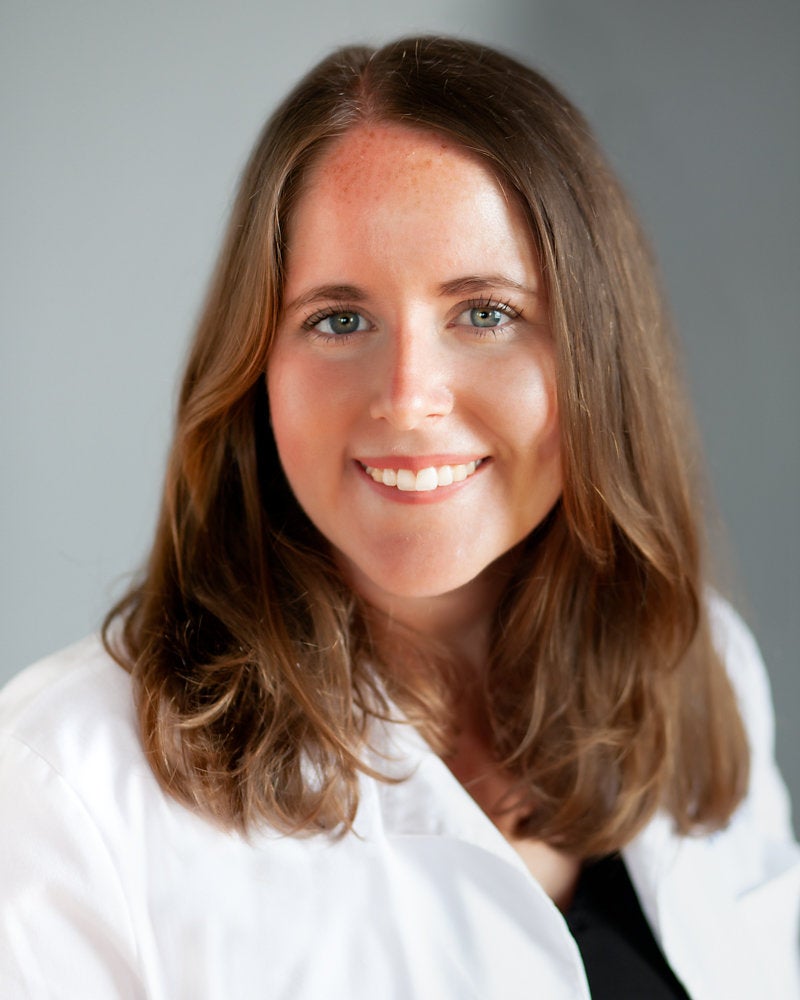 Dr. Gordon is the current Health Policy & Advocacy Fellow at Baylor College of Medicine's Department of Emergency Medicine in Houston, TX. She is originally from Miami, FL where she graduated from FIU Herbert Wertheim College of Medicine and remained for Emergency Medicine residency at Mount Sinai Medical Center. She graduated from Claremont McKenna College with a B.A in Global Health Policy & International Development and received a Master of Public Health at Claremont Graduate University. She has served numerous roles within the Emergency Medicine Residents Association (EMRA) and the American College of Emergency Physicians (ACEP) including as the Chair of EMRA's Social EM Committee, Vice Chair of the Health Policy Committee, the Southeast Coordinator for EMRA's Medical Student Council and the Co-Chair of the Medical Student Council for the Florida College of Emergency Medicine (FCEP). Her academic interests include firearm violence prevention, advanced directives, and the comparative study of health care delivery systems.
C.J. Eisenbarth Hager
C.J. Eisenbarth Hager serves as the Senior Research and Innovation Officer for Episcopal Health Foundation (EHF). C.J. provides leadership, strategy development and management of applied research projects. Through relationships with external partners, she identifies innovative practices and opportunities to further EHF's commitment to improve community health.
C.J.'s work centers on promoting public policies and strategies that support healthy people and places. As a result, her work touches a number of different specialties and policy areas, including food systems, urban planning, land use, transportation, housing, community development and sustainability. She most recently was the founding director of Vitalyst Health Foundation's (Phoenix, AZ) healthy communities portfolio, which focused on public policy, social determinants of health and health equity. She has also held positions with Morrison Institute for Public Policy at Arizona State University, NeighborWorks America, the Minnesota House of Representatives and Minnesota Housing. She currently serves on the advisory boards for The Funders Network PLACES Fellowship, the University of Houston's HEALTH Center, and LISC Houston. C.J. received her bachelor's degree in economics from Marquette University and a master's degree in Community and Regional Planning from Kansas State University.
Jamie Hughes, DNP, RN, NE-BC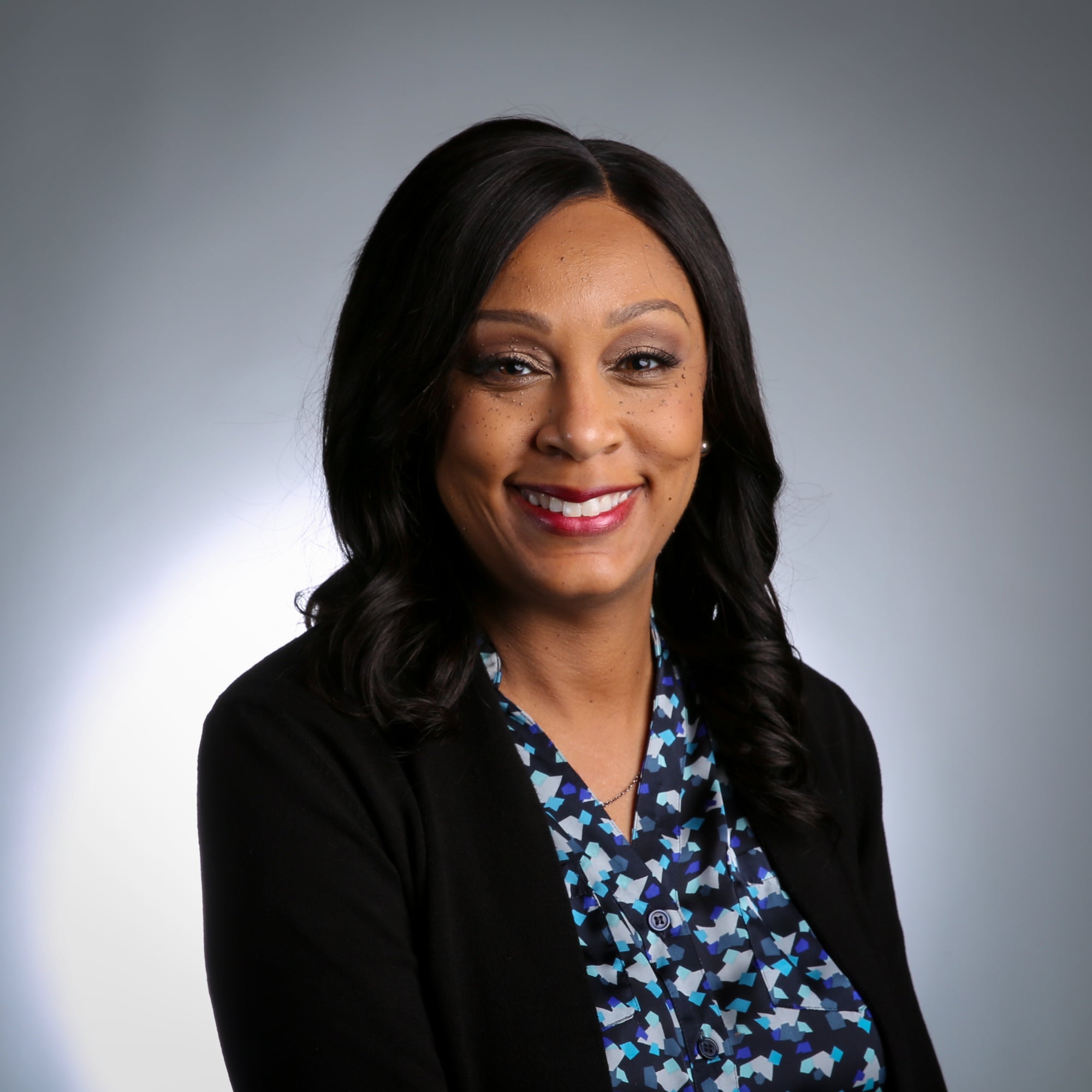 Jamie joined Harris County Public Health after serving in various leadership roles at Harris County Health System for over 17 years. Most recently, she served as Associate Administrator of Clinical Integration and Transition.
Jamie also has more than 12 years of experience facilitating and supporting innovative system-wide strategies to improve the health of our community. Her previous experience includes oversight of ambulatory clinical care management, same-day clinic sites, ambulatory nutrition services, patient-centered medical home, house calls service, Remote Blood Pressure Monitoring Program, DSRIP, and several population health programs. Her previous focus areas have been to develop business strategies emphasizing wellness, disease prevention, disease management, and acute care intervention while incorporating clinical integration and technology.
Jamie has presented in several national conferences, co-authored an article in a peer-reviewed journal focusing on multidisciplinary diabetes care, and is a member of the Education Committee for America's Essential Hospitals. She holds a master's degree in nursing from Texas Tech University Health Sciences Center and a bachelor's degree in nursing from The University of Texas at Austin. This year, Jamie completed her Doctor of Nursing Practice in Executive Leadership from Texas Tech University Health Sciences Center.
Beyond her credentials, Jamie has received several honors and awards, such as National Finalist in Excellence in Executive Leadership from Nurse.com, Honorable Mention- Safety Idea of the Year from Ideas of America, and Bronze Winner in Excellence in Executive Leadership with the Good Samaritan Foundation. Jamie loves to cook and bake, travel, attend jazz festivals, and spend time with her family in her spare time.
Palak Jalan, B.D.S, MPH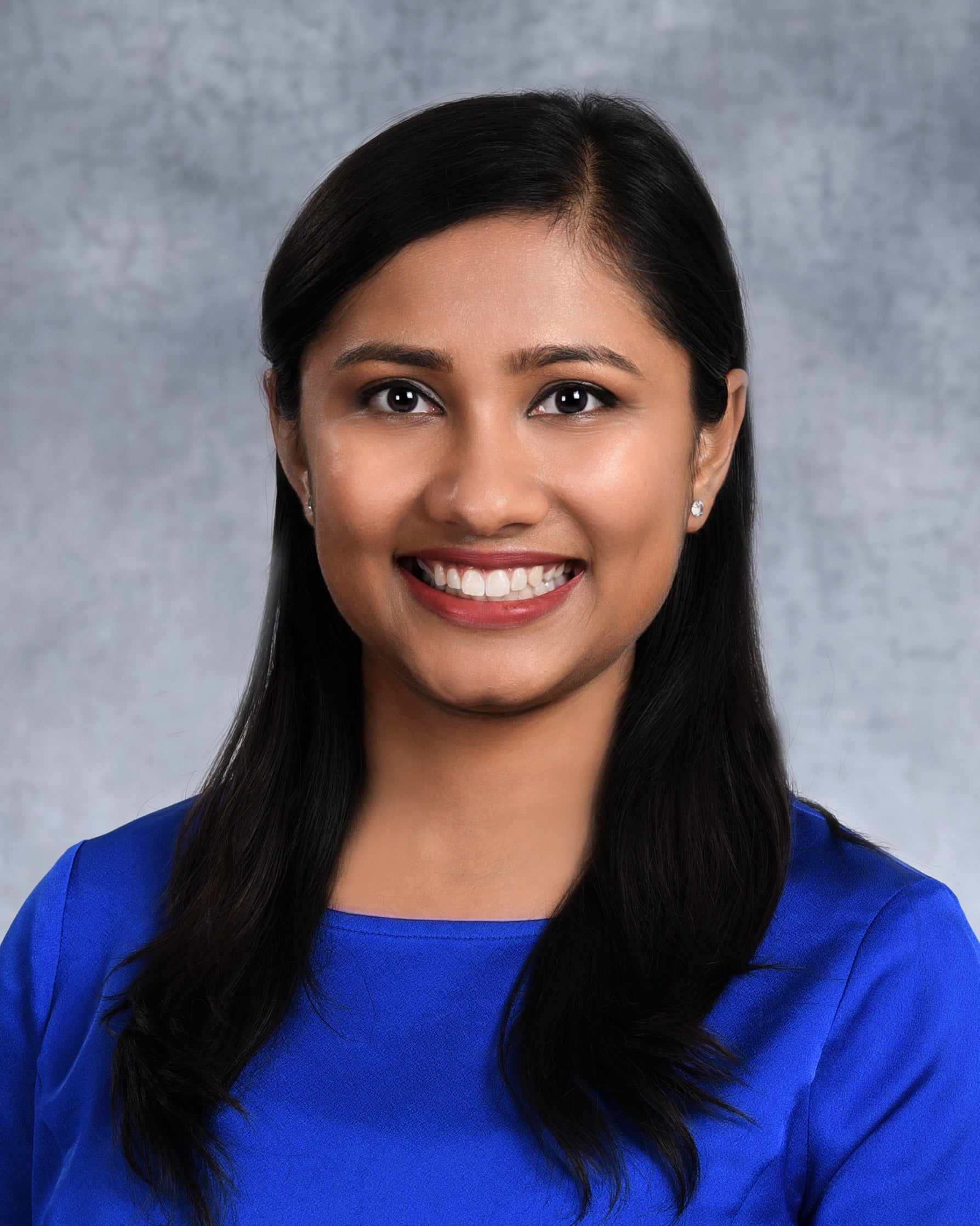 Palak Jalan is the Chief Population Health Officer at AccessHealth Community Health Centers( a Federally Qualified Community Health System) located in Fort Bend and Waller Counties in the Greater Houston area. Palak holds a bachelor's degree in dental medicine from India and a Master of Public health degree from the School of Public Health, University of Texas Health Science Center at Houston. She is responsible for strategic partnerships, care-coordination, expansion, development and making the operations more community-centered. She is instrumental in leading teams in population health and value-based care efforts alongside convening and participating in multiple community collaboratives to conduct needs assessment, community focus groups and prioritizing efforts around COVID-19 testing and vaccines. She has a passion for digital transformation and works with stakeholders to determine the most scalable solutions. Her efforts around the lack of sidewalks have led to a private foundation funding a city for a multiyear multimillion sidewalk project. Her expertise lies in strategic integration of social determinants of health into clinical practice and leading teams to achieve health and quality improvement goals.
Ken Janda, JD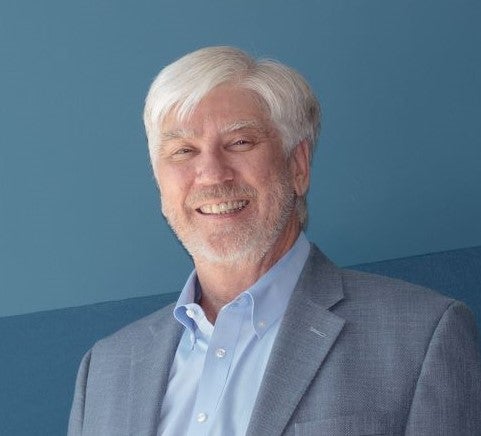 Ken Janda, J.D., is an adjunct professor in the Department of Health Systems and Population Health Sciences for the University of Houston College of Medicine, focused on US healthcare financing and value-based payment models that include the social determinants of health.
Janda is a 40-year veteran of the health insurance industry, having held executive positions at national insurance companies Prudential, Aetna and Humana before serving as CEO of Community Health Choice, a non-profit insurer focused on providing access to quality care for low-income populations, for 11 years.
When he is not teaching, Ken consults with providers, health plans and community organizations on value-based payment models for both traditional health care services and social determinants of health via his consultancy, Wild Blue Health Solutions, and serves as the Board President of Every Texan (formerly the Center for Public Policy Priorities) an Austin-based social justice policy organization.
Ben King, PhD, MPH
Ben King, PhD, MPH, is a clinical assistant professor at the University of Houston College of Medicine. He is responsible for analytical support of the department's program evaluations and teaching evidence-based medicine and other quantitative methods. In addition, he is a statistician with the Humana Integrated Health Sciences Systems Institute at UH.
Dr. King's work focuses on the design and support of programs to help the most vulnerable and disadvantaged in the community. His experience includes managing and analyzing large clinical datasets, community-based studies of health disparity, and clinical trials in acute and emergency care settings. He is passionate about issues related to ending homelessness and serves on the National Health Care for the Homeless Council's Research Committee. He also served as the past chair of the American Public Health Association's Caucus on Homelessness from 2009 to 2016.
Previously, Dr. King worked as a research scientist in the Neurology Department of the Dell Medical School and taught as a professor in the undergraduate public health program at the University of Texas at Austin. While in Austin, he helped launch multiple research programs across medical specialties in neurology, emergency medicine, psychiatry, and family medicine.
Dr. King has a bachelor's degree in neuroscience from Bard College and he earned a master's degree in public health and a doctorate in epidemiology from the UTHealth School of Public Health.
Bhavna Lall, MD, MPH, MPA
Bhavna Lall is a clinical assistant professor of adult medicine in the Department of Clinical Sciences at the University of Houston College of Medicine. She contributes to the following pre-clerkship curriculum courses at the college: Clinical Focus Session 4: Transcending Borders; Integrated Clinical Cases; and Patient, Physicians and Population. Lall also provides integrated primary care at the Harris Center for Mental Health and IDD.
Bhavna Lall is an internal medicine physician with a diverse background in global public health, medicine, and public administration. Previously, she has worked as primary care physician at Brigham and Women's and Faulkner Hospital and as an internal medicine hospitalist at Massachusetts General Hospital and Beth Israel Deaconess Medical Center. During this time, she was also faculty at Harvard Medical School as an Instructor of Medicine.
She completed her bachelor's degree from Washington University in St. Louis, her Master of Public Health from the University of Alabama at Birmingham and medical degree from George Washington University School of Medicine and Health Sciences. Lall completed her internal medicine residency at Yale-New Haven Hospital and earned a Master in Public Administration at the Harvard Kennedy School of Government.
In the past, Dr. Lall also served as a medical officer with the Peace Corps at its headquarters in Washington, D.C. She has also provided clinical service in Thailand, Uganda, Austria, and the U.K. and worked on public health projects and initiatives in India, the Caribbean region, Zimbabwe and Botswana. Prior positions also include management work in non-profits, healthcare consulting, and industry.
Dr. Lall has a strong interest in bridging gaps between public health and medicine, access to care issues, low-cost diagnostics and addressing global public health challenges and healthcare disparities.
Denise LaRue, MPH
Denise LaRue is a public health professional who serves as Director of Care Integration within Harris Health System's population health platform. Denise has spent the last 12 years at Harris Health developing quality improvement initiatives, conducting program planning and management, and creating care coordination pathways for patient and community populations. Over the years, she has led teams of community health workers in various population health and access-to-care programs aiming to improve outcomes in the areas of cancer screening, prenatal care, and diabetes management. More recently, her work has focused on integrating initiatives that address health-related social needs into clinic workflows. These efforts include co-locating community resources within our own health centers, establishing closed-loop referral processes with community partners to improve care across settings, and partnering with local experts to deliver evidence-based programming that addresses our patients' total health needs. Denise received an undergraduate degree in Biology from Baylor University and her graduate degree from the UTHealth School of Public Health.
Winston Liaw, MD, MPH
Winston Liaw is a family physician, health services researcher, and the Chair of Health Systems and Population Health Sciences at the University of Houston College of Medicine. His research focuses on the primary care workforce, access, practice transformation, and the integration of public health and primary care. Prior to joining the University of Houston, he was a researcher at the University of Texas Health Science Center at Houston and was the Medical Director at the Robert Graham Center, a primary care policy research institute affiliated with the American Academy of Family Physicians. He also served as residency faculty at the Virginia Commonwealth University, Fairfax Family Medicine Residency Program. Dr. Liaw received a BA degree from Rice University, an MD from Baylor College of Medicine, an MPH from the Harvard School of Public Health, family medicine residency training from Virginia Commonwealth University, and health policy fellowship training from the Robert Graham Center.
Erika Lyles
Erika Lyles is the Evaluation and Research Lead at BakerRipley, the largest charitable organization in Texas. BakerRipley brings resources, education, and connection to our neighbors through community development and Appreciative Community Building. In 2018, Erika earned her Masters in Public Health from Emory University in Atlanta, GA with a focus in health equity and social determinants of health. From 2019 to 2021, she worked as a Population Health Analyst for Harris Health. Her role at BakerRipley is to prove and improve BakerRipley's impact by working closely with program staff and stakeholders to strengthen data collection processes and tell the story of our BakerRipley neighbors in the service of equity.
Khalilah Moore-Breaux Director of Operations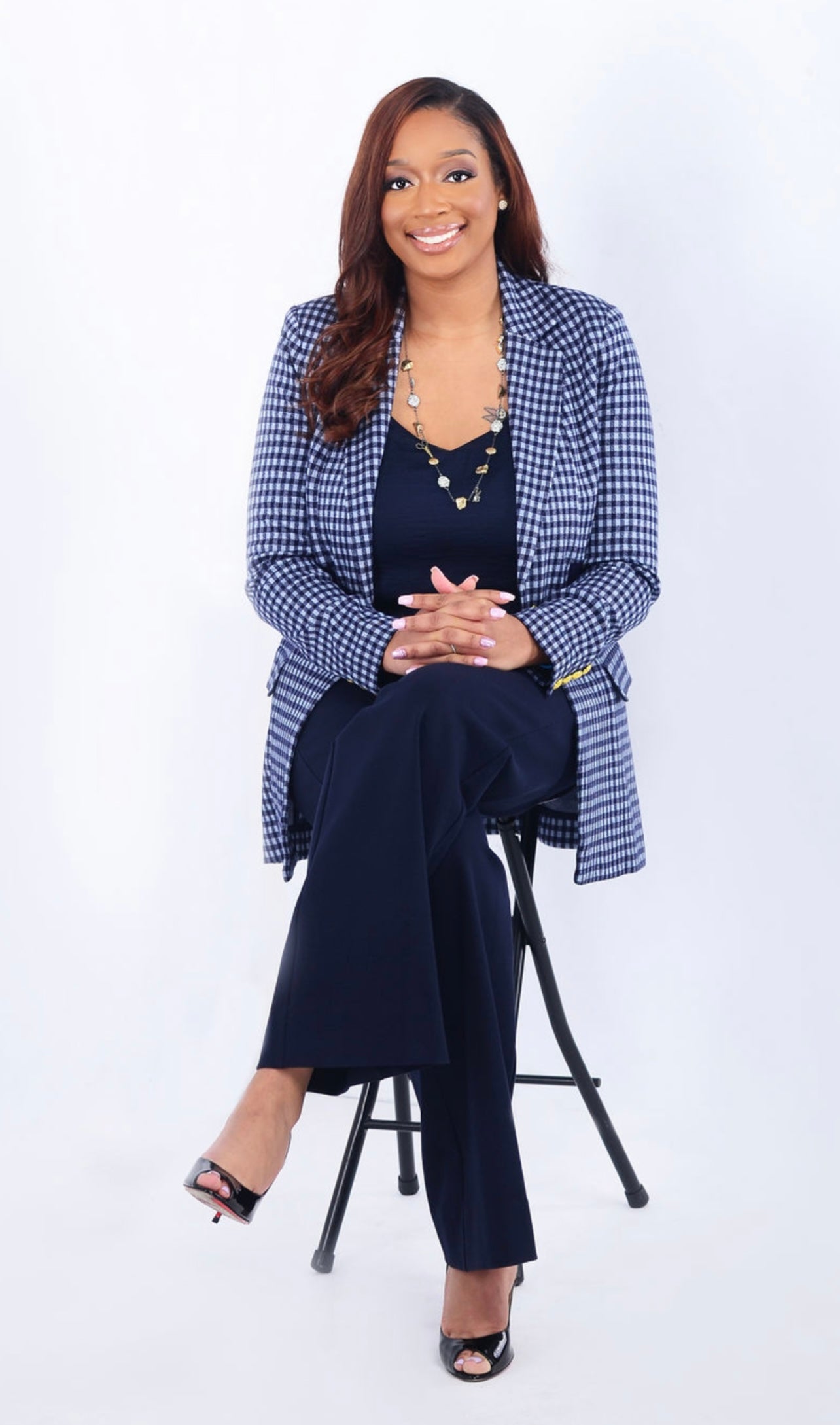 Khalilah Moore-Breaux completed her undergraduate degree at Prairie View A&M University in Electrical Engineering in Physics. Working previously in different engineering roles and teaching high school, Mrs. Moore-Breaux has found her home in healthcare. Currently, Mrs. Moore-Breaux serves as the Director of Operations for Harris Health System-Correctional Health.
Jonathan Newsome, MD
Dr. Jonathan Newsome is an emergency medicine physician who works at Memorial Hermann Texas Medical Center and Lyndon B. Johnson Hospital. He is currently an academic fellow of hospital administration and operations through the UTHealth Department of Emergency Medicine, and is pursuing his Master's degree in business administration at Rice University. Jonathan grew up in Cypress, Texas, attended University of St. Thomas and University of Texas McGovern Medical School in Houston. As a medical student, he rotated at Lyndon B. Johnson Hospital, a county hospital under Harris Health. His experiences at LBJ and at Memorial Hermann led him to specialize in emergency medicine and he continued to train at these hospitals for residency. As a life-long Houstonian, he hopes to impact change across Houston by addressing healthcare disparities in and outside of the emergency room.
Crystal Nwagwu, MD, MHA
Dr. Nwagwu has been with Baylor College of Medicine since 2017 after completing her residency at University of San Antonio Health Center. She is currently practicing full spectrum family medicine which include inpatient medicine, obstetrics and managing patients in an outpatient clinic.

Dr Nwagwu enjoys teaching. Not only is she part of the family and community medicine residency program, she also teaches first year medical student physical exam skills as well as precept 3rd year medical students in the clinic and in the inpatient setting.

Her interests include community service and advocacy as well as mentoring undergraduate and medical students.
Sheebani Patel, JD
Sheebani S. Patel is the Director, Strategic Initiatives for the Population Health Team at Harris Health System. Prior to joining Harris Health System in January 2020, Sheebani spent twelve years in health care and policy advocacy at Kaiser Foundation Health Plan of the Mid-Atlantic States, The Advisory Board Company, Coalition for Asian American Children and Families (CACF), and the Restaurant Opportunities Center of New York (ROC-NY). Sheebani holds a J.D. from St. John's University School of Law, and a BBA from The University of Texas at Austin. She is a proud native of Houston and Harris County, and lives in the Heights with her family.
Jessica Pugil, MPAff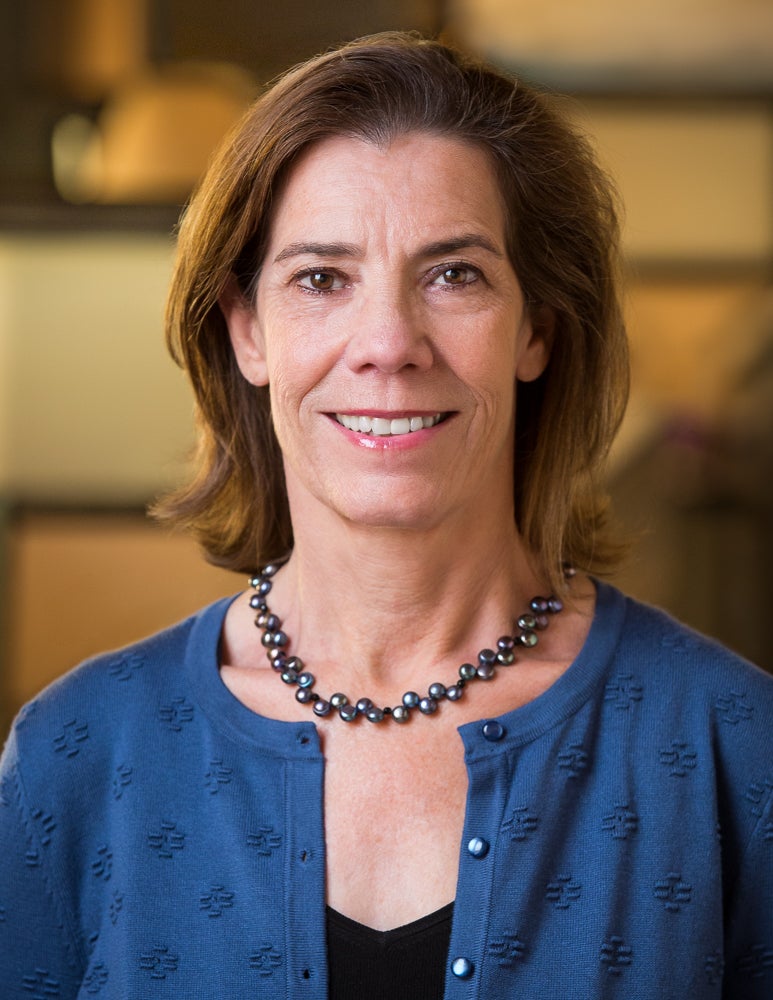 Jessica Pugil is Principal and founder of Working Partner LLC, a strategy and evaluation firm based in Houston, Texas. Jessica came to Texas in 1989 to work as a community organizer along the US-Mexico border. While she no longer works on the front-lines, her commitment to raising and empowering community voices remains strong. Indeed, since founding Working Partner in 2006, Jessica has kept Working Partner largely engaged in the greater Houston region because we understand the value of knowing, and having strong connections with, the many diverse communities that reside in the region to realize change. Working Partner's portfolio reflects Jessica's passion for nurturing and building the capacity of complex, collaborative efforts. Over the years, Jessica has led strategy, evaluation, and capacity building work on a wide range of issues that include building healthy communities, behavioral health, community development, workforce development, and organizational capacity building. Before founding Working Partner in 2006, Jessica helped to establish Center for Houston' Future, serving as Senior Vice President of Strategy. Jessica holds a bachelor's degree in political science from McGill University and a master's degree in public affairs from the LBJ School of Public Affairs.
Daniel Ostermayer, MD
As a clinician in the department of Emergency Medicine at McGovern Medical school, Daniel Ostermayer practices in the Emergency Department of LBJ and Memorial Hermann Hospitals. He has a sub-specialty board certification in both Emergency Medical Services and Clinical Informatics. He served as an Assistant Medical Director for Houston Fire Department and currently participates in prehospital research. His work with Medical Informatics includes, Co-director of Emergency Medicine Informatics in the Department of Emergency Medicine at McGovern Medical School and as Vice President of the OpenEM Foundation and Head of Software for the emergency medicine bedside resource, WikEM.org.
Margaret Raber, DrPH MPH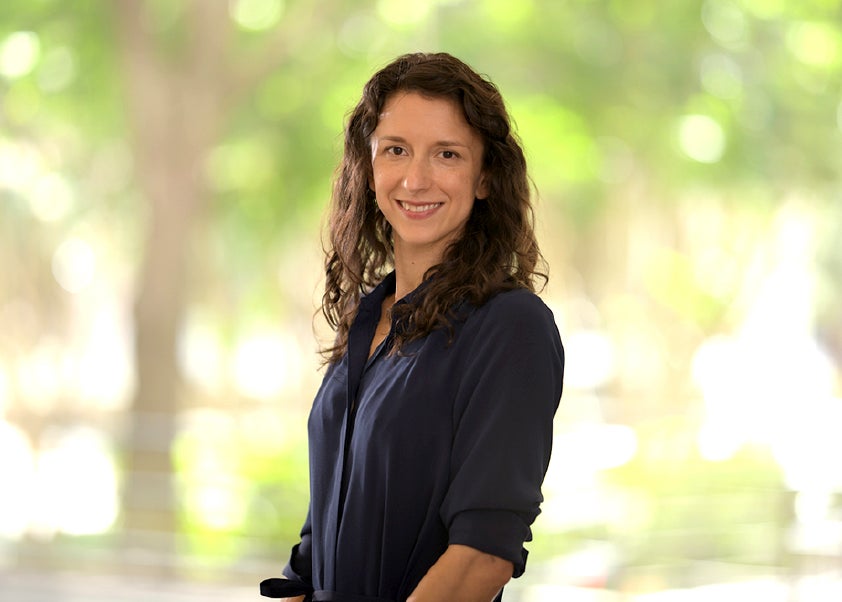 I am an Assistant Professor in the Department of Pediatrics Nutrition at the Baylor College of Medicine / USDA ARS Children's Nutrition Research Center in Houston, TX. My research focuses on culinary medicine and the home food environment, specifically in the context of disease prevention in traditionally underserved communities. The long-term goal of my research is to understand and improve population diet, mitigate energy balance disorders and reduce nutrition-related disease incidence through novel surveillance tools and interventions. My extensive public health, nutrition, and culinary training provide me with a unique perspective and strong motivation to intensively explore this growing area of research. I have over 10 years of experience in the food industry and completed the Diplôme de Cuisine at Le Cordon Bleu culinary school in London, UK. My predoctoral training was in the Department of Pediatrics Research at MDACC, where my work focused on the nutritional needs of childhood cancer survivors and developing novel methods for assessing home cooking behaviors among parents of patients. I completed an Albert Schweitzer Fellowship, which included teaching cooking classes to diverse communities over the course of one year. In total, I taught participatory cooking classes to over 1,000 individuals, working closely with traditionally underserved communities (including women exiting the prison system, supportive housing residents, and immigrant communities at high risk of colorectal cancer) to develop tailored culinary education content. My postdoctoral training was in the Department of Behavioral Science at MDACC, where I refined a measure of healthy cooking practices using a citizen scientist approach and examined the utility of the measure for culinary intervention evaluation. My current research focuses on the development of intuitive, user-centered digital culinary interventions to improve diet quality among traditionally underserved populations.
Brian C. Reed, MD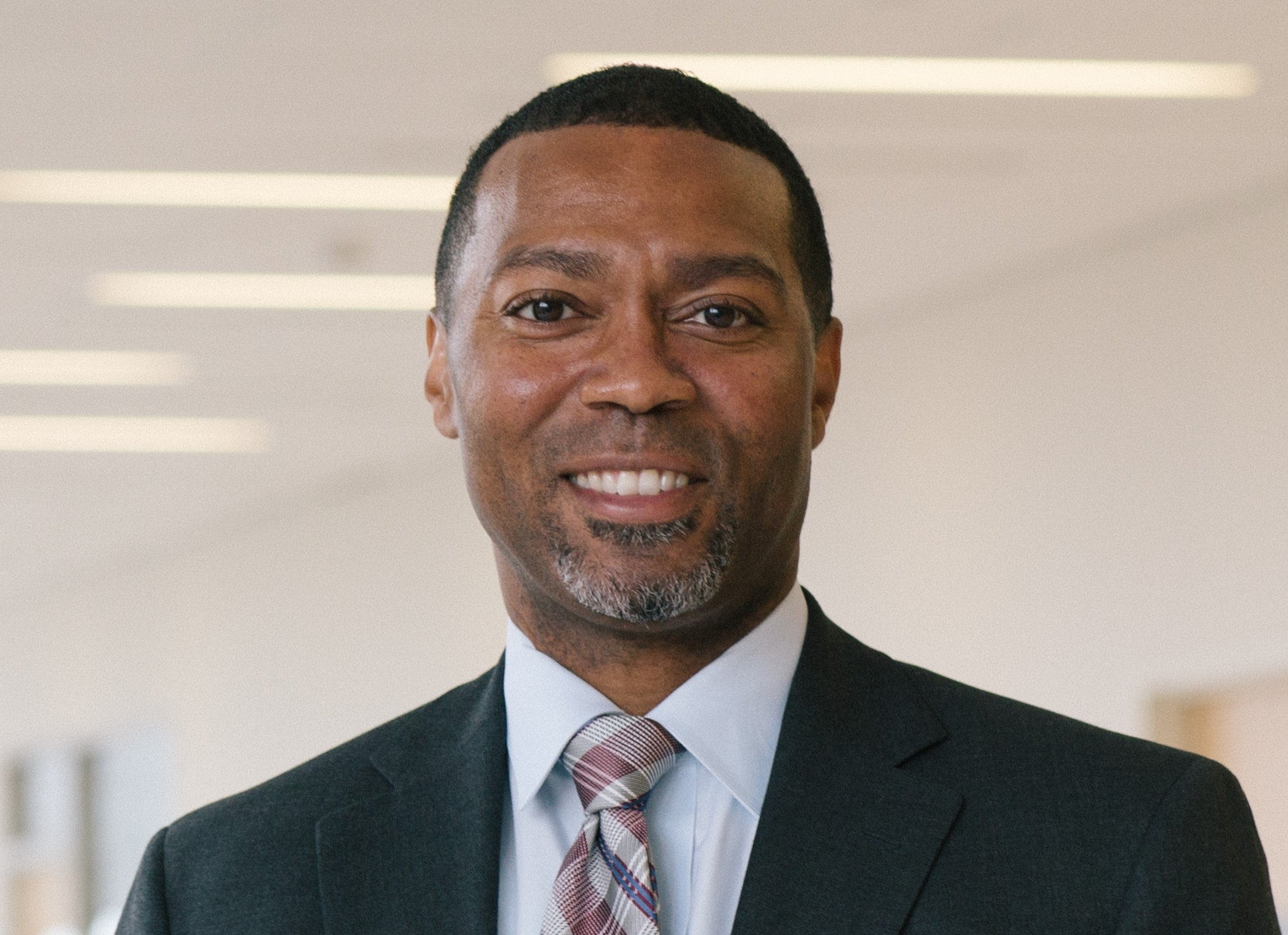 Dr. Brian C. Reed is a practicing family physician and the Founding Chair of the Department of Clinical Sciences at the University of Houston College of Medicine. Dr. Reed grew up in the Sugar Land, Texas. He completed his undergraduate studies and medical degree at the University of Michigan. After graduation, Dr. Reed pursued a primary care specialty and completed his Family Medicine residency at Henry Ford Hospital in Detroit, Michigan.
In 2002, Dr. Reed returned to Houston and joined the faculty group at the Department of Family & Community Medicine at Baylor College of Medicine. Shortly into his tenure at Baylor, Dr. Reed completed a HRSA sponsored abbreviated fellowship in faculty development and began to actively engage in teaching undergraduate medical students and family medicine residents.
During the last 3 years at the newly established University of Houston College of Medicine, Dr. Reed has been a key contributor to the development and implementation of an innovative curriculum that seeks to prepare future primary care physicians for an ever-changing environment. At the University of Houston College of Medicine, Dr. Reed co-directs a series of clinical focus sessions that introduce medical students to timely subjects such as the social determinants of health, health disparities, global health, pain management, end of life care and addiction.
In addition to being a medical educator, Dr. Reed has held various administrative positions throughout his career. These administrative roles include assistant chief of staff for Harris Health System's ambulatory care services, vice chair, and interim chairman for Baylor's Department of Family and Community Medicine. Prior to joining UH College of Medicine, he served as division director of Disease Control and Clinical Prevention at Harris County Public Health (HCPH). At HCPH, he served as one of the lead physicians at the NRG Stadium Hurricane Harvey shelter. Dr. Reed uses the lessons learned from these administrative positions to teach medical students, residents and junior faculty about the principles of quality improvement and public health.
Jonathan Rogg MD, MBA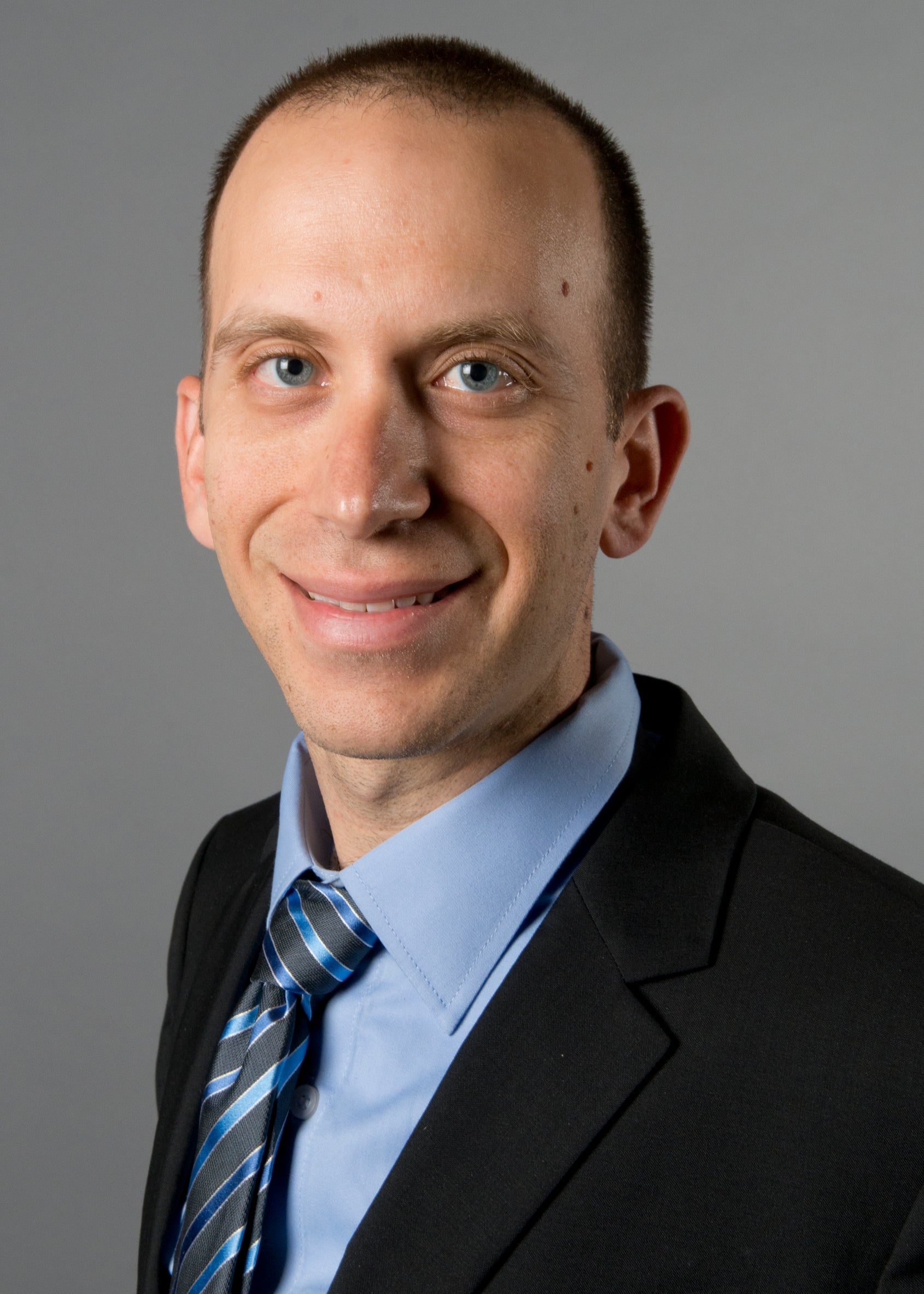 Dr. Jonathan Rogg MD MBA is Vice-Chair of Strategy and Operations in the Department of Emergency Medicine. His academic research focuses on enhancing Emergency Department care delivery, improving patient satisfaction, optimizing patient throughput times, and decreasing cost of care. Dr. Rogg has authored a number of related peer-reviewed articles and his work has also been published in the Harvard Business Review.
Dr. Rogg is an expert on physician leadership and regularly lectures in the Healthcare Management Certificate program offered to McGovern trainees in conjunction with the University of Houston Clear-Lake. He also helped develop and teaches the McGovern Medical School integrated Financial Wellness curriculum.
Prior to working at UTHealth, Dr. Rogg served as the Assistant Director of Emergency Department Operations at Massachusetts General Hospital and Instructor of Emergency Medicine at Harvard Medical School. He received two undergraduate degrees from the Massachusetts Institute of Technology, in Biology and in Management from the Sloan School of Management. He earned an MD with research honors from Tufts University School of Medicine in Boston and trained in Emergency Medicine at the Harvard Affiliated Emergency Medicine Residency at Massachusetts General Hospital and Brigham and Women's Hospital. He completed a fellowship in Emergency Department Administration at Massachusetts General Hospital and also holds an MBA from Harvard Business School.
Radha Sadacharan, MD, MPH
Dr. Radha Sadacharan is a family medicine physician with a specific focus on justice-involved individuals and individuals with substance use disorders (SUDs). She attended Jefferson Medical College (now Sidney Kimmel Medical College) for medical school in Philadelphia, Pennsylvania, and graduated in 2014. She also obtained her Masters in Public Health from Boston University, completed in 2012. She completed a family medicine residency at Swedish - First Hill in Seattle, WA, in 2017, serving as chief resident from 2016 to 2017. After residency, she completed a NIDA-funded T32 fellowship focused on the intersection of justice involvement, primary care and infectious diseases.
Dr. Sadacharan has been on multiple expert panels for Project ECHO, focused on SUDs and correctional health, and served as a subject matter expert for a recent SUD curriculum and training jointly created by the National Association of Drug Court Professionals and the American Society of Addiction Medicine. Dr. Sadacharan is currently the Statewide Medical Director for the Idaho Department of Corrections, through the medical care provider, Centurion. She continues to be community faculty for the University of Washington Addiction Medicine Fellowship located at the Boise VA, and to host healthcare students for elective rotations at Idaho Department of Corrections.
LaTosha Selexman, MPA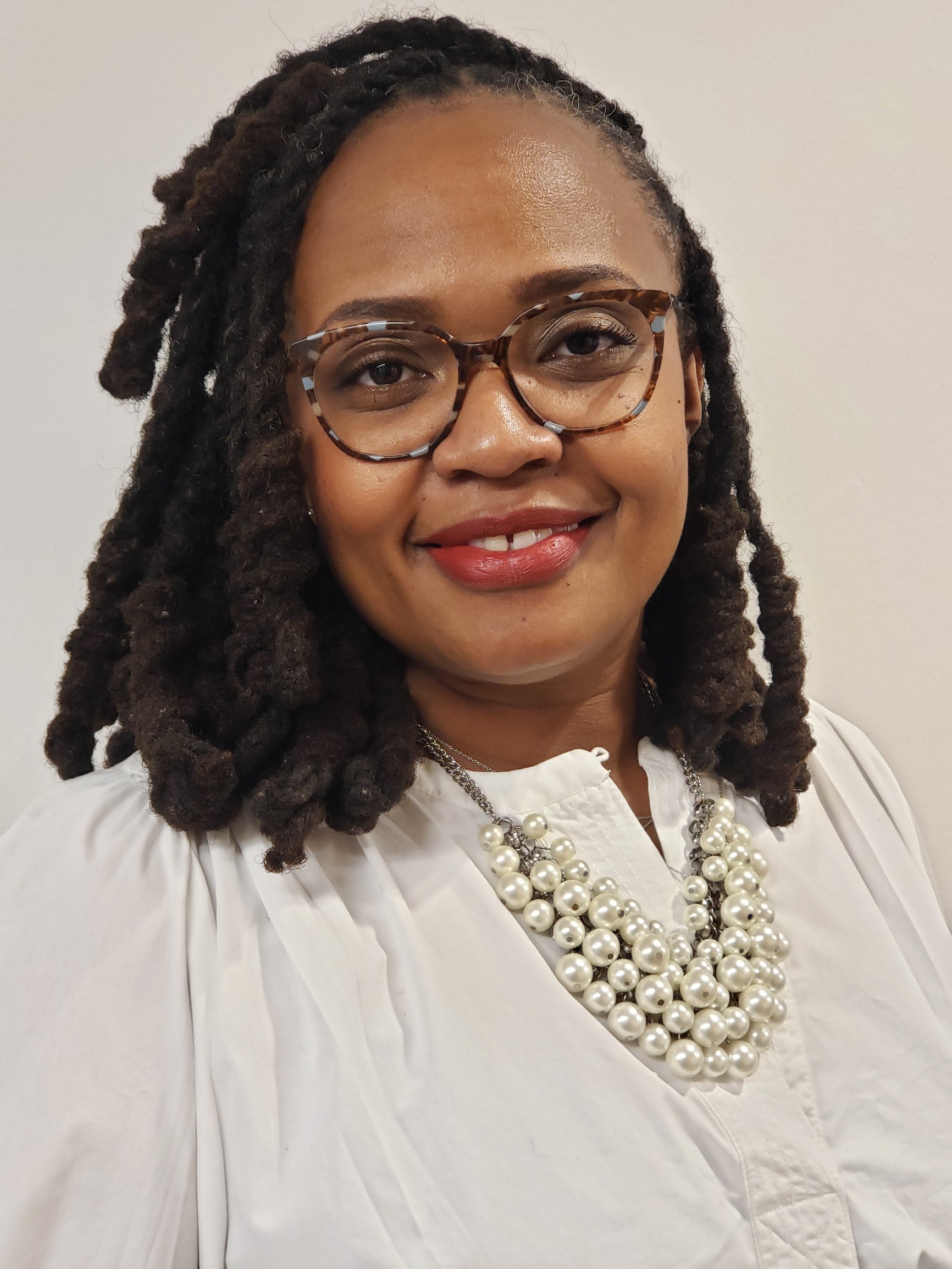 LaTosha Selexman, MPA, is the Director for the City of Houston Community Reentry Network Program and the MBK ReDirect Program. Her role is to provide oversight and direction for both initiatives by promoting public health and safety for individuals and families who have been impacted by the criminal justice system. Ms. Selexman has worked in public health for more than a decade in a wide array of capacities serving marginalized communities. Her work includes supporting programs for low-income families, older adults, justice impacted youth and young adults and formerly incarcerated individuals.
She has a wealth of practice and knowledge with implementing community and evidence -based reentry initiatives. She is responsible for coordinating efforts with correctional agencies and community-based organizations to promote advocacy, criminal justice system reform and to increase awareness and outreach. She is a skilled presenter speaking locally and beyond sharing how the experience of incarceration and reentry impacts individuals, family dynamics and the broader social ecosystem. She received her Bachelor of Science degree in Sociology from Delta State University and a Master of Public Administration degree from the University of Illinois at Springfield. She also holds a Certificate in Emergency Preparedness and Homeland Security from the University of Illinois at Springfield.
Shreela Sharma, PhD, RDN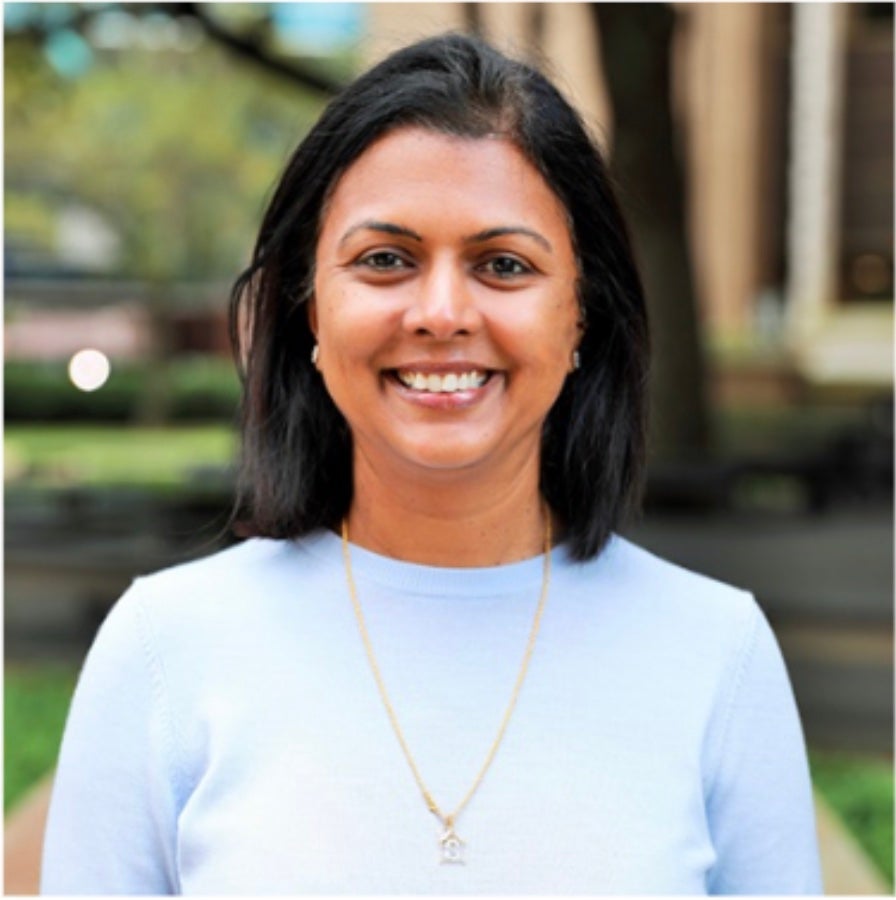 Dr Shreela Sharma is Professor of Epidemiology at the University of Texas, School of Public Health in Houston, Texas. Dr. Sharma is a behavioral epidemiologist with specific interest in food insecurity, nutritional epidemiology and diet-related chronic diseases in vulnerable, underserved populations and has a robust, federally-funded research program in this area. Dr. Sharma is committed to serving the community; she is co-founder of Brighter Bites, a nationwide non-profit dedicated to providing fresh produce and nutrition education to low income children and their families. Brighter Bites has distributed over 50 million pounds of produce to over 500,000 families across nine cities in the United States since its inception in 2012. Dr. Sharma has a PhD in Epidemiology with a minor in biostatistics and health promotion, and is a registered dietitian in the state of Texas.
Shao-Chee Sim, PhD
Dr. Shao-Chee Sim is the Episcopal Health Foundation's Vice President for Research, Innovation and Evaluation. He leads the division's work in health policy analysis, research, planning and pilot projects to advance the strategic plan of the Foundation. Current priority areas include public opinion surveys, managed care organizations (MCO) social determinants of health strategies, multi-sectoral community health collaborative, health center payment reform and rural healthcare service delivery.
Shao-Chee comes to EHF after more than 20 years of research, planning, and strategy experience within philanthropy, federally-qualified health centers (FQHCs) and nonprofit organizations. He currently serves on the Board of Asian and Pacific Islander American Health Forum, National Rural Health Resource Center, and the Asian American Policy Review at Harvard's JFK School of Government. Dr. Sim earned his Master's degree in public administration from the JFK School of Government at Harvard University and a doctorate in public policy from the LBJ School of Public Affairs at the University of Texas at Austin.
Tolga Tezcan, PhD
Professor Tezcan's current research explores innovative ways of designing and managing health care delivery systems. He has collaborated with customer contact centers and hospitals to address issues relating to access. Professor Tezcan's work has been published in Management Science, Operations Research, Manufacturing & Service Operations Management, Annals of Applied Probability, and other journals. He was awarded the NSF Career Award in 2010 for his research and serves on the editorial boards of the journals Management Science, Operations Research, and Stochastic Systems.
Luziris Pineda Turi, Ph.D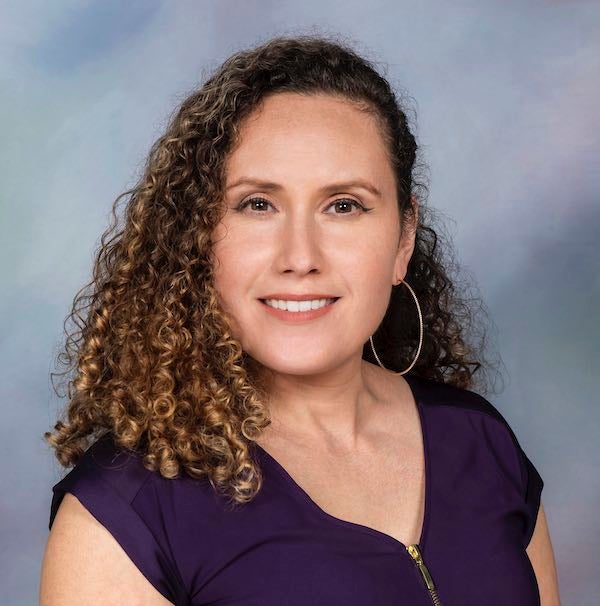 Luziris Pineda Turi is a first-generation Latinx academic with a Ph.D. in U.S. Latinx Literature from the University of Houston with certificates in Women's, Gender, and Sexuality Studies and the Cornell School of Criticism & Theory. Their teaching experiences include courses on Spanish and Gender Studies at the University of Houston, UH-Downtown, and Lonestar College while working as an archivist at the Recovering the U.S. Hispanic Literary Heritage Project.
Their research interests include Pedagogy for Spanish for Medical Professions, DEI in the Language Classroom, Second Language Acquisition, and Leadership & Higher Ed. Administration. At Rice, they are recipients of the CLIC Summer Technology Grant, two Brown Teaching Grants, and the Excellence in Academic Advising Award. In addition, they are pursuing a Master's in Higher Ed. Administration and are a part of the Subgroup of Undergraduate Medical Spanish for the Medical Spanish Taskforce.
Most recently, they were chosen for the inaugural cohort of instructors for the Critical Dialogues on Diversity by the Vice-Provost of DEI. Luziris is a trained GLTBQ+ ally, SAFE advocate, and Student Success Initiatives' Rice Firsts network supporter. Their goal is to continue advocating for underrepresented students and colleagues by promoting equity and inclusivity in academic practices.
LeChauncy Woodard, MD, MPH
LeChauncy Woodard, MD, MPH is a general internist and Professor in the Department of Health Systems and Population Health Science at the University of Houston College of Medicine. She also serves as the Founding Director of the Humana Integrated Health Systems Sciences Institute, a partnership between the University of Houston and Humana, Inc. The institute's goal is to advance the next generation of health professionals through interdisciplinary training with a focus on social needs, risk factors and determinants of health, and expanded use of value-based payment models. As a clinician educator and health services researcher, Dr. Woodard has extensive experience in interprofessional team-based care, quality improvement, and patient safety. She is also an adjunct faculty member at Baylor College of Medicine and the Center for Innovations in Quality, Effectiveness, and Safety, where she served as principal investigator on several federally funded grants, including the Houston VA Center of Excellence in Primary Care Education, an interprofessional training program that integrated trainees from medicine, mental health, nursing, social work, and pharmacy to care for high-complexity Veteran patients. Dr. Woodard's research focuses on performance measurement and improving quality of care for chronically ill, multimorbid adults through team-based behavioral health interventions to enhance collaborative goal setting. She has been active in the fight against COVID-19, leading efforts to develop contact tracing curricula that has been accessed by approximately 20,000 learners nationally and also as a collaborator on the University of Houston team participating in the National Institutes of Health (NIH) Community Engagement Alliance (CEAL) against COVID-19. Dr. Woodard is a longstanding member of the Society of General Internal Medicine where she served as co-chair of the Health Equity Commission, and of the American College of Physicians (ACP). Dr. Woodard was recently awarded the ACP Laureate Award in recognition of her commitment to excellence in medical care, education, research, and community service. Dr. Woodard is committed to advancing the University of Houston's mission to address health disparities and increase the value of health care for patients both locally and nationally.
Hashim Q. Zaidi, MD
Dr. Hashim Zaidi is an assistant professor of emergency medicine at UTHealth Houston in the department of Emergency Medicine. He is a Houston native who completed undergraduate at Rice University and medical school at Baylor College of Medicine. He then continued his training and completed residency in emergency medicine at McGaw Medical Center of Northwestern University. He then went on to become the first accredited EMS fellow in the state of Illinois and completed a combined EMS and Tactical Medicine Fellowship from the University of Chicago. Dr. Zaidi works as the medical director for Harris Health System Transfer Center and Harris Health System EMS. In his role he advances Harris Health's mission by improving the transfer and transport systems for the patients of Harris County. He is an advocate for improved prehospital education, research, and physician involvement. His special interests include providing hospital level care in the prehospital or home environment.
Judges
Maria Cowles, MHA
Maria M. Cowles is the Senior Vice President, Chief of Staff and Chief Transformation Officer for Harris Health System. Maria has been with Harris Health since 2013, serving in a number of different roles including Vice President of Strategy and Operations, and Senior Vice President and Chief Strategy Officer. Prior to that, Maria spent eight years in various operational roles at Memorial Hermann Healthcare System.

Maria has a Masters of Science in Health Administration from Trinity University and is a Fellow in the American College of Healthcare Executives.
Michael Hill
Michael J. Hill is the Executive Vice President and Chief Strategy and Integration Officer at Harris Health System. Mike has oversight of the transition to Harris Health System from the Harris County Sheriff's Office and the delivery of correctional healthcare services provided inside the Harris County Jail. The correctional health team at the jail serves roughly 9,000 detainees awaiting trial or completion of short term sentences.
Since 2010, Hill has held several executive leadership positions with Harris Health, including: executive vice president and chief operating officer; vice president, organizational strategies and system support; and vice president, revenue cycle.
Under Hill's leadership, Harris Health renegotiated its contract with Baylor of College of Medicine and the McGovern Medical School of UTHealth, extending the decades-long partnerships. Plus, the system established a new relationship with the Tilman J. Fertitta Family College of Medicine at the University of Houston to provide clinical faculty for correctional health services.
Earlier in his career, Hill served as a Vice President for UTMB hospitals and clinics.
Elena Marks, JD, MPH
Elena M. Marks is the President and Chief Executive Officer of the Episcopal Health Foundation. Ms. Marks is also a nonresident Fellow in Health Policy at Rice University's Baker Institute for Public Policy where her work focuses on health reform and access to care for low-income and uninsured populations.
She serves on the boards of Grantmakers in Health, the largest national organization serving the field of health philanthropy, Harris Health System, a public hospital system serving over 300,000 patients annually, and Community Health Choice, a nonprofit, community-based health insurance company with more than 400,000 members.
Ms. Marks holds a Bachelor's degree from Emory University, a law degree from the University of Texas School of Law, and a Master's in Public Health from the University of Texas School of Public Health. Ms. Marks' previous professional experience includes serving as the Director of Health and Environmental Policy for the City of Houston; consulting in the healthcare industry with large systems and community-based providers; starting and directing a successful legal placement firm; and practicing trial and appellate law with major Texas law firms.