SOPA Awards 2020-21

Distinction in Research:
Carolyn Daly
Spoorthi Kamepalli
Sana Mohamed
Margaret Todd
Best Paper:
Sana Mohamed, "Do mandatory FAFSA graduation requirements increase 12th graders' FAFSA submission and completion rates? Evidence from Louisiana and similar states."
Carolyn Daly & Mason Reece, "The Impact of Voting Method Implementation on Voter Decision Making: A Case Study of Harris County."
Joseph Cooper Award:
Cordy McJunkins
Connor Rothschild
---
Isabela Walkin Honored with Outstanding Social Policy Analysis Graduating Senior Award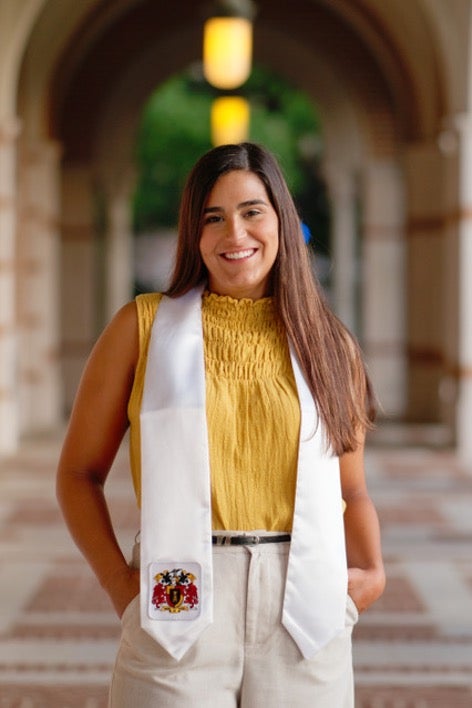 This year SOPA gave its inaugural award for its outstanding graduating senior, Isabela Walkin. The SOPA Advisory Committee considered the following criteria in selecting this year's winner: intellectual curiosity, participation, quality of writing, leadership, and communication. The award comes with $250 prize. Congratulations Isabela on being the first recipient of this award!
Isabela Walkin has been interested in public policy ever since interning for her local District Attorney's office in Lake Charles, LA during high school. At Rice, she advanced her professional interests by interning with Covenant Community Capital, a local nonprofit, through the Community Bridges program and interning with a federal magistrate judge as a part of the judicial practicum. For her SOPA capstone this past year, Isabela and the rest of her team worked with the Texas Policy Lab to evaluate the impact of a prisoner reentry program for veterans run by the Harris County Sheriff's Office. Outside of the classroom, she co-captained the Rice women's club water polo team and was an active member of her residential college (Sid Rich Rules). After graduation, Isabela will be working for a management consulting firm in Houston, though she plans on applying to law school in the next few years.